Overview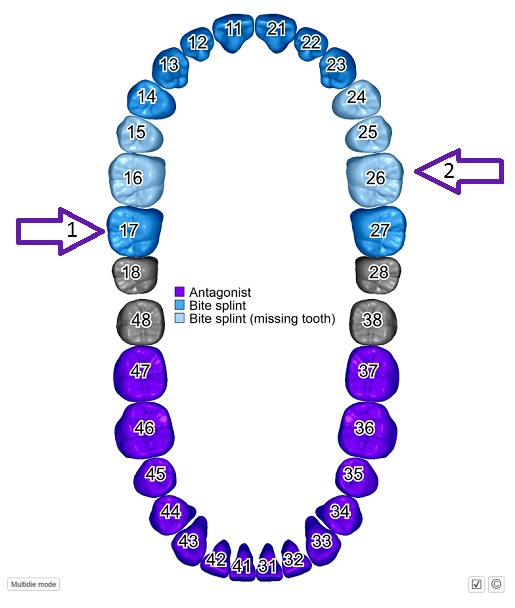 To define a bite splint case in the DentalDB, click on the tooth [1] and in the window that pops up, left-click on Bite splint. If the area is edentulous, choose Bite splint(missing tooth) [2]. See section "Defining jobs for individual teeth" for details.
| | |
| --- | --- |
| | Remember that while clicking on a tooth, you can hold <Ctrl> to apply the last selection to another tooth or <Shift> to apply the selection to a group of teeth - similar to marking several files in Windows Explorer |
| | |
| --- | --- |
| | To avoid a depression in the bite splint over an edentulous area use the Bite splint(missing tooth)[2]. |
Define the type of antagonist scan by using the pull-down menu and choosing the appropriate one: Bite impression (unlikely to be useful for bite splints), Registered jaw (without articulation), Type A or Type S. See section "Getting Started" for details.