当使用无底板模型设计时,模型编辑的下一步将创建模型和单独的代型。该向导窗口有两个选项卡 Model and Bottom.
The Model tab parameters are: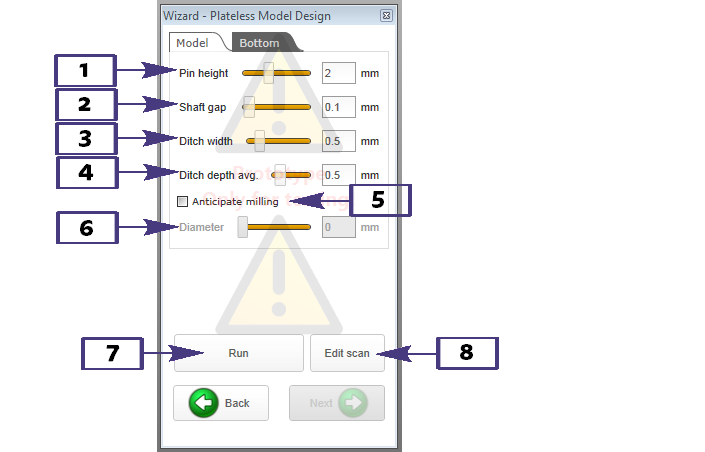 5. Anticipate milling - tool diameter compensation
6. Smallest tool diameter slider. Available only when Anticipate milling box is checked
7. You should click Run after changing a parameter, in order to re-calculate the model
8. This will launch the scan data editor.
Here's an illustration of the areas affected by the respective parameters: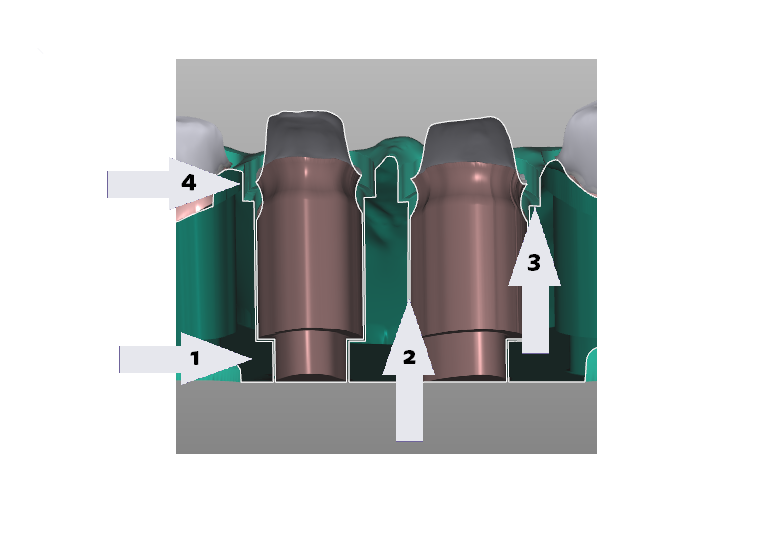 Once the calculation has finished, the output .stl files will be saved in the Project Directory.
| | |
| --- | --- |
| | As an end user of the software, you shouldn't have to fiddle with the parameters at all. You should get optimal results using the default presets provided by your system integrator, or using the presets provided by the supplier of the manufacturing equipment or production center. If not, please let your system integrator and/or manufacturing equipment vendor know! |