1. Click Tools in the main toolbar. Select Share scene via dentalshare webview link. Alternatively, right-click the Save icon in the main toolbar and select Share scene via dentalshare webview link from the context menu.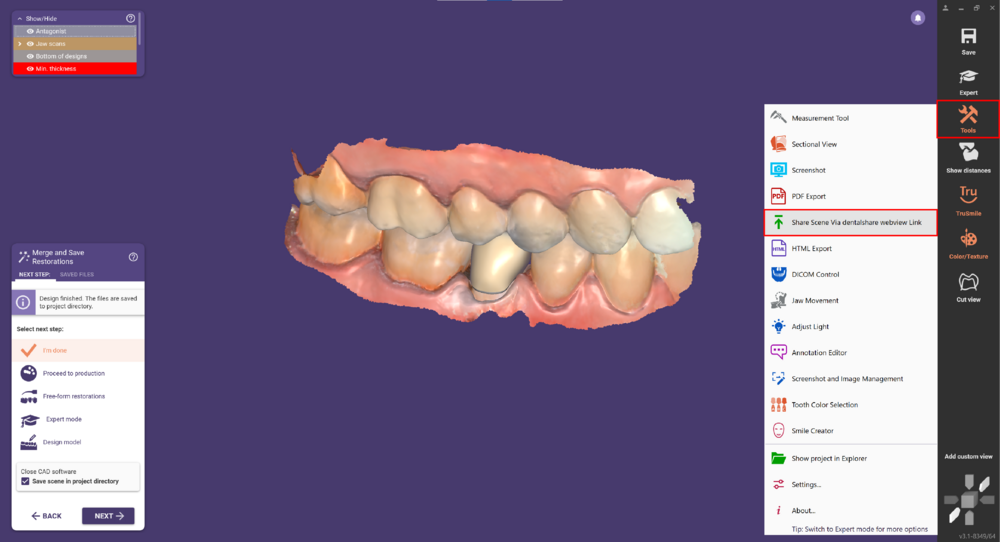 2. Select either to save visible objects only or save all objects (including hidden).



3. Next, optionally select to encrypt the file using a custom password.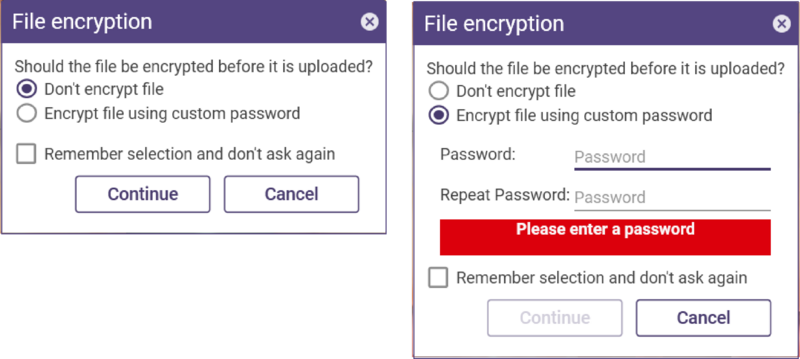 4. Select a password (give this to anyone you share the scene with).
5. Check the Remember selection and don't ask again box to remember your selection in the future. Note that this does not include the password.
6. Click Continue
7. The link to the saved scene will be provided in the upload window. Click Copy to clipboard to save the link to your clipboard.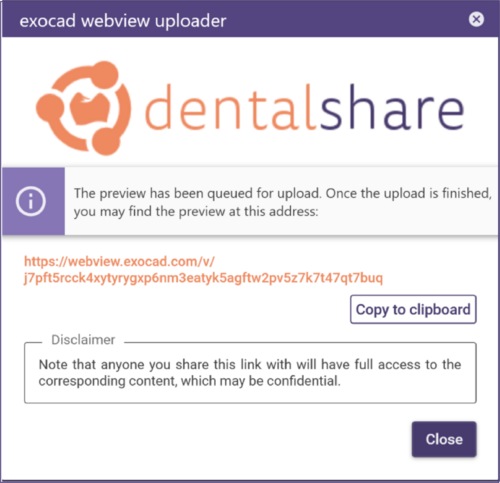 Paste the link into an e-mail, instant messenger client, etc. to share it with someone.
Note: the upload time will vary depending on the complexity of the scene. Once finished, the scene is available on the provided URL.
| | |
| --- | --- |
| | Data is stored in exocad webview for a period of 90 days. After the 90-day retention period ends, data is automatically deleted. |