Step 1:Double-click the HTML file to open it in your browser or paste the link into the address bar of your browser.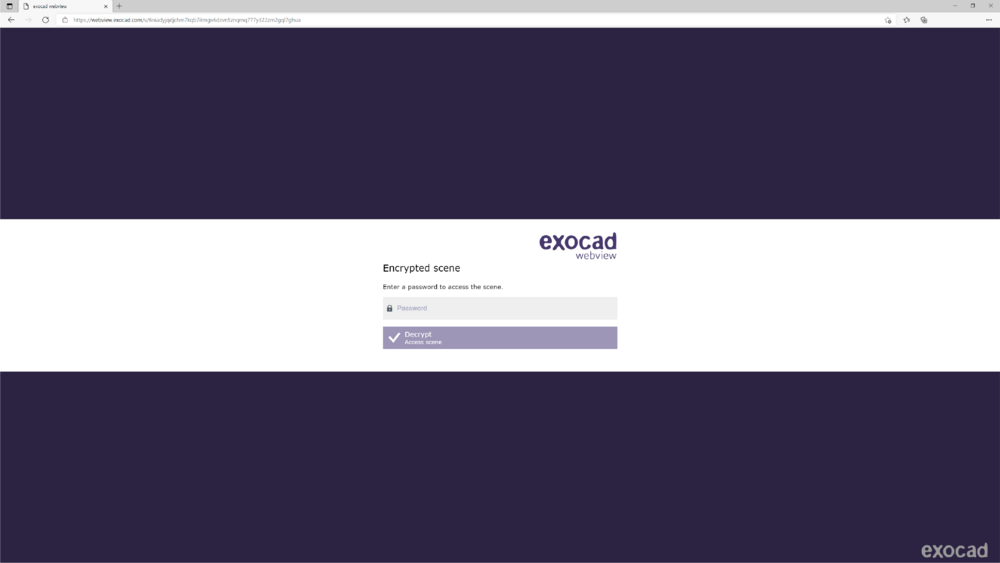 Step 2: Enter the password (if one was set).

Step 3:In addition to the main viewer, the interface has three main navigational areas:

Group selector [1]


Settings [2]


Standard views [3]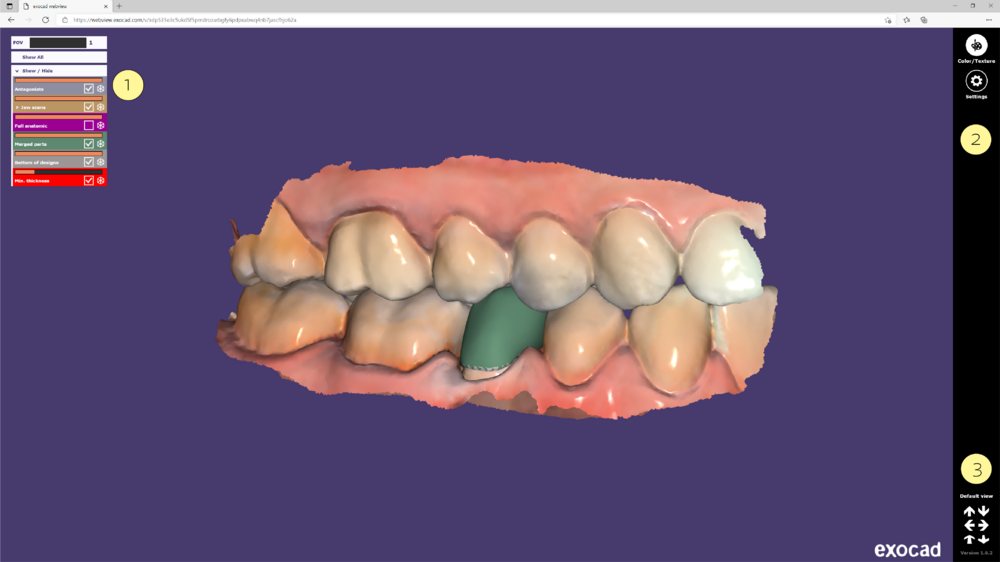 Group selector
The group selector is located in the upper left corner.

Check/uncheck the entries in the list to show/hide objects in the main viewer.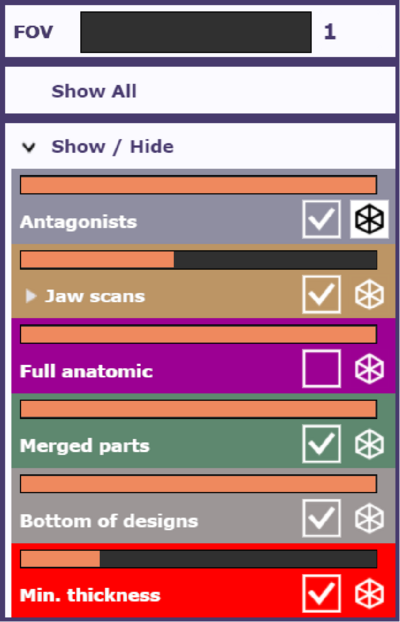 Click the corresponding wheel icon for an object to view it as a mesh.


Use the slider control to adjust the object's transparency level.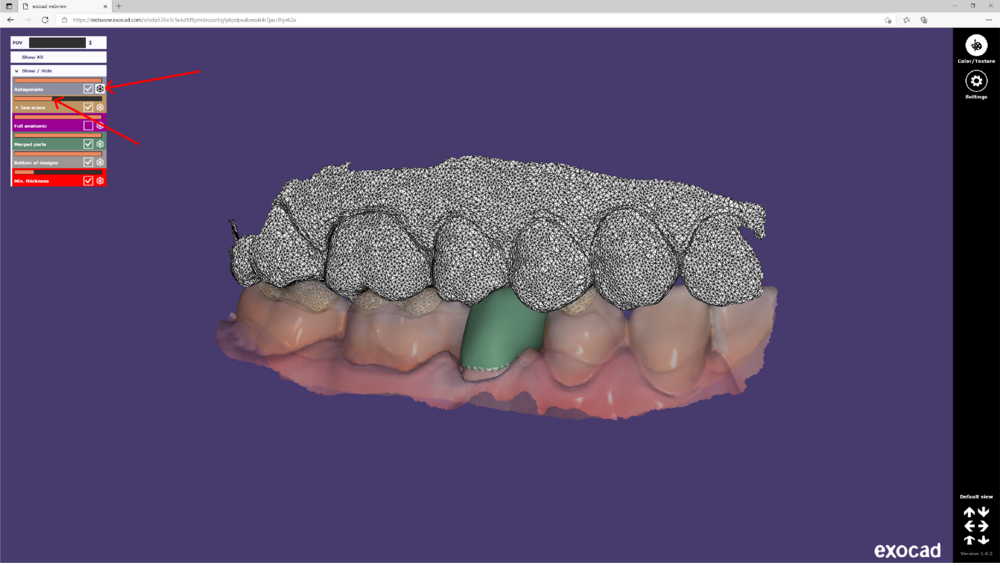 Settings
Click Settings to change the language, texture, shading or view product information about exocad webview.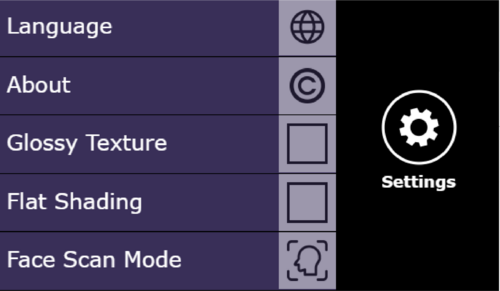 Standard views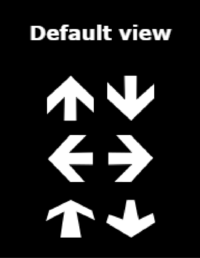 Select from the available standard view orientations using the arrows on the lower right side.


Return to the default view by clicking Default view.


Alternatively, click and drag the model with your mouse to rotate the view freely.